Memorial Donations:

Brandon & Angel Gustafson, in memory of our cherished son, Elijah David Gustafson.  He was 14 days old, when he returned to be with his Lord and Savior Jesus Christ on August 28, 2013. He was such a fighter and his parents are so proud of him.
He touched so many lives in his short time. He is survived by his parents Brandon and Angel Gustafson, a big brother Caden Gustafson and grandparents Keith and Kathy Gustafson and Don and Kelly Medlin.
"Momma, Daddy, and big brother miss you so much!  We are more proud of you than words can describe!  We love you little fighter!"

Darla Dunn, in memory of my beloved husband, Bill W. Dunn. Bill was united with his Saviour, Jesus Christ, on September 4, 2014. He faithfully served at Lighthouse Fellowship in Millington.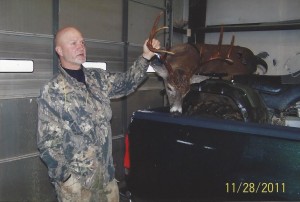 "This is my Bill a few years back…. doing one of his favorite things, deer hunting.  I have pics of us together but I love this picture of my Bill! I loved him in camo.  My Bill loves Jesus, loved me, loved others, and was not ashamed of the Gospel of Jesus Christ.  He always said accepting Jesus was the only HIGH he never came down from.
He read his bible every day in fact, my Bill read through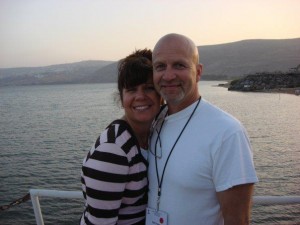 the bible probably 15 times the 19 years we were married.  He once told the doctor at Cancer Treatment Center of America, 'Doc, if something happens to me I am going straight up, no worries about me.  I will be in heaven!" The doctor teared up and said, "In all my years of doing this Bill, no one has every expressed their eternity quite like that, I love it!"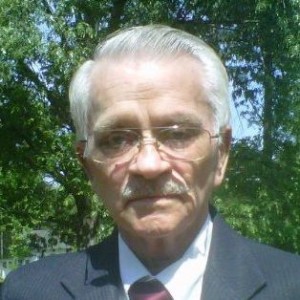 Cindy M Donaldson, Ann, Amy, and Rebecca McCord. "In loving memory of Billy Q. McCord. Beloved husband, father, and grandfather. Go rest high on that mountain."
Brother Billy was united with his Lord on Tuesday, July 14, 2015. He was born Saturday, March 30, 1940, in the Shady Groove Comunity. Billy was the son of the late Vard McCord and the late Ila Edwards McCord. He was the husband of Ann Thomas McCord.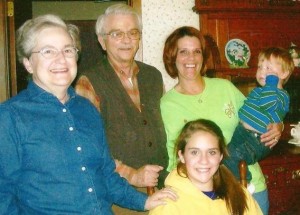 Billy was a graduate of University of Mississippi and was a retired assistant superintendant for Desoto County Schools. He was a pastor for Shady Grove Methodist Church. Community-minded, Bro. McCord served as president of Calhoun County School Board, Sons of the American Revolution, Mississippi Conference of United Methodists, Bruce Rotary Club, and served as a deputy sheriff for Desoto County.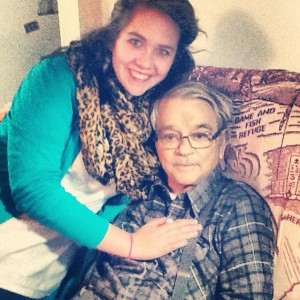 Surviving are sons, John Ray McCord and Michael Wayne McCord; daughters, Cindy Donaldson and Amy Rebecca McCord; brother, Charles McCord and wife, Peggy, of Banner; sister, Peggy Higginbotham and husband, Sherman, of Banner. He was preceded in death by a son, William McCord.

Kevin Ledford, in memory of my beloved wife, Jean Ledford.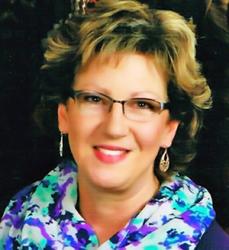 After a protracted battle with cancer, Nona Jean Ledford died on February 21, 2015, in Arlington, TN, at the age of 53. She leaves behind her husband, Kevin Ledford; her daughter, Lindsey; and her son, Luke. Jean was born on September 4, 1961, in Memphis, TN, to father Kenneth Troutman and mother Madeleine Troutman.
She grew up in a large, loving family with six siblings: Marlene, Danny, Marcia, Kenny, Sherri, and Chris.
Growing up in the Troutman home, her parents made sure to instill in Jean, and all of their children, a strong faith in the lord. Jean married her then coworker, Kevin Ledford, on April 24, 1993. Jean was a driven professional with a love for spending time with family and making sure everyone's needs were catered to before her own. When diagnosed with pancreatic cancer in September of 2014, she remained hopeful, drawing her strength daily from her relationship with Jesus Christ.
She remained a brave, iron-willed woman, even throughout her final months. Jean is survived by her husband and children, as well as all of her brothers and sisters, and numerous nieces and nephews. She is preceded in death by her mother. The family would like to thank anyone and everyone who sent care packages, flowers, encouraging cards, and smiles Jean's way during the past five months, and of course the constant prayers.