"Dr. Donaldson and his staff have been a life-line for me and hundreds of families in the area over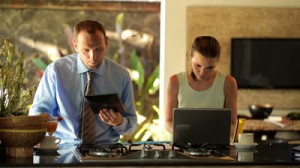 the past several years. I have personally witnessed the saving grace of our Lord, administered through this wonderful counseling ministry. My entire family has, at one time or another, been counseled by David and his staff with tremendous results. My youngest daughter unexpectedly accepted Jesus Christ as her Lord and Savior during a routine session some years ago. Outside of church, I can't think of any other counseling center where this wonderful event could happen. Because of this and countless other factors, I consider this ministry an invaluable part of our community."  Mark Grisham, President, Precision Equipment, Birmingham AL.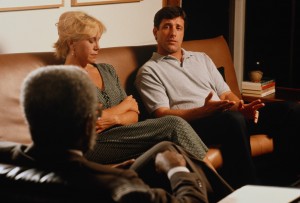 "Dr. Donaldson is also a trusted adviser to our ministerial staff. We have chosen to provide their services at no cost to our membership. We want all of our members to have access to Dr. Donaldson and his staff regardless of their personal financial situation. Dr. Donaldson and his staff have been the sole provider of counseling at our church since the spring of 2000. Our ministers do not counsel our members.That decision was based on our trust in Dr. Donaldson and the fact that we want the best counseling possible for our folks. Dr. Donaldson has made a positive difference in the lives of many of our members. I thank God regularly that he is a part of our ministry in Bartlett and part of my life."  Monte West, Administrator, Bartlett Baptist Church, Bartlett TN.
"Both personally and as a pastor of the local church, I have sought help from many professional counselors over the years, but no one has had more impact on my life than Dr. David Donaldson.  Not only is Dr. Donaldson qualified professionally, he is committed to Biblical, gospel-centered counseling. It is so refreshing to know that every session is conducted in the Spirit of the Lord Jesus Christ and on the authority of God's holy Word. God has used Dr. Donaldson to bless me and my family immensely in our time of need, and beyond that, I trust his heart and believe that he truly cares about me. I highly recommend Dr. Donaldson to friends, relatives, and church members, and I have the confidence that whoever I send his way will receive the best, most Biblical counseling in the Mid South."  Marcus Van Every, Pastor Lifepoint Church Tunica, MS. 
"Years of ministry has taught me that there are times when the wisest counsel I can give to those going through crisis is simply to admit, "I don't know" or perhaps "I can't help."   When those times occur, I confidently direct individuals to Dr. David Donaldson and his staff. I have found their approach to be biblical and heart felt.  They truly care." Dr. James Lewis, Senior Pastor, DeSoto Hills Baptist Church, Southaven, MS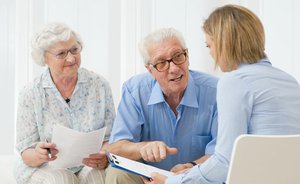 "As a Pastor I have noticed that when people are hurting and in need of counsel, it is the most opportune time to pour truth into them. I feel it necessary to be able to spend time and counsel with our people, but I also understand that my primary role as Pastor is to preach the Word of God to our congregation and feed them truth each and every week. There are times during the week I set aside to counsel with our congregation, however there are times that I realize a particular situation will demand more extensive counseling than I am able to perform. In many places this would be a dilemma, due to the lack of truly biblically based counselors available and I will not refer our congregation to anyone else.  There are a number of "Christian Counselors" today who are Christian in name but very worldly in their practice; this is not so with Dr. Donaldson. When I am dealing with a situation that will demand more extensive and detailed counseling than I am able to give, I can whole heartedly recommend this ministry. This is not only a great resource to some in our congregation, it is a wonderful resource to me as a Pastor in that I can confidently send people to such a Biblically based ministry."  Dr. Chad Everson, Senior Pastor, Trinity Baptist Church
"As any pastor would agree, counseling is essential to the work of the ministry.  It is our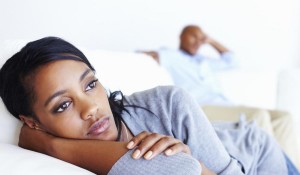 responsibility to do the best we possibly can to equip the saints for the work of service.  However, there are instances where we ourselves are not able to equip the saints which have certain issues beyond our expertise.  Yet, they are in need godly counsel.  This is where Dr. Donaldson and his staff stands in the gap for the local pastor.  They are committed to Biblical guidance in order to lead Christians through their struggles and to build up the body of Christ while preparing individuals and families for Christ' work.  Their efforts to minister in the name of Christ to the body of Christ unto the glory of Christ is a crucial supplement to pastoral counseling so that we might "all attain to the unity of the faith, and of the knowledge of the Son of God, to a mature man, to the measure of the stature which belongs to the fullness of Christ." Dr. Tim Trillet Senior Pastor, First Baptist Church, Horn Lake, MS.
"I have been pastoring churches since 1983. One thing is certain; the average church needs help in the area of Biblical counseling. Most pastors schedules are already so full that it is impossible for them to devote the necessary hours it takes to guide someone through a crisis season into a new day.  Dr. David Donaldson and his team of compassionate Christian professionals are people I turn to on a regular basis.  I know that each person will be counseled from a Biblical perspective and treated with the utmost respect."   Dr. Tim Lampley, Broadway Baptist Church, Southaven MS