Dr. Donaldson is the President of Donaldson Christian Counseling, Inc. (DCC), and serves as a Marriage & Family counselor. DCC is a continuation of the counseling ministry he founded in 1999. 
David's current focus is on the development of a technology driven, online counseling service to reach people across the country and around the world. David felt God's leading to once again redefine the counseling ministry by utilizing Skype to provide a live internet platform for a virtual office presence.
"My faith in Jesus Christ defines me. It is the foundation upon which everything else in my life is built. Donaldson Christian Counseling, Inc. (DCC) is the newest chapter in God's calling and purpose for my life. Being able to reach out to people from across the country and around the world with Christ-centered, Biblically based counseling is exciting to me. It represents two decades of service to Christ and it is, without question, the culmination of my life's work."
Working as a Christian counselor for the past 16 years. David has experience in marriage,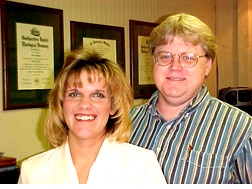 addiction, behavioral therapy, grief & loss, anxiety & depression, crisis intervention, and blended family counseling. "I have been blessed to provide counseling to over 3,300 people in my career. I have seen marriages restored, hearts healed, and families reunited."
In addition to his clinical services, David has served as the staff counselor for Bartlett Baptist Church for 15 years. In fact, over thirty (30) churches in the Mid-South refer their members to David and his counseling staff, with on-site offices in Bartlett TN and  Southaven. The DCC corporate office is located in Sardis, MS.
Prior to ministry, David worked in various managerial capacities within logistics and production management, including Fortune 500 companies.
Education:
David received a Doctorate of Philosophy in Biblical Counseling with high distinction, from Trinity Theological Seminary in 2001. He also earned a Master of Arts in Biblical Studies, emphasis in Counseling, and a duel Bachelor's in Christian Ministry and education. Further studies include Harding University Graduate School of Religion, emphasis in New Testament studies, and the University of Memphis, emphasis in Psychology.
David has extensive training in phenomenology, relational dynamics within support groups, training leaders and facilitators within groups, and relationship crisis intervention.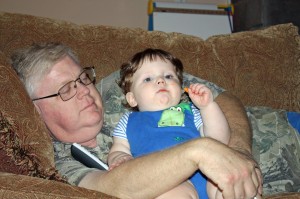 Personal:
A resident of northern Mississippi most of his life. David now lives with his family on a farm near the Sardis lake Reservoir and wildlife refuge. He and his wife Cindy have been married for 31 years and they have three adult children, Jessica, Jacob, and Joshua.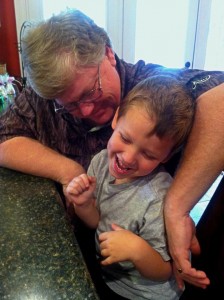 Leisure time includes the outdoors, hunting, fishing, and raising cattle. Most of all, he enjoys quality time with his family and playing with his six year old grandson, Drake, and newly arrived grandson, Caleb. Who just celebrated his first birthday!
David also enjoys writing fiction novels. "Since completing my Ph.D. studies, writing has been a form of personal therapy. I enjoy the research and character development. I guess it's is a spiritual release for me, a way to lay aside the cares and issues of the day, and escape into another place and time. Presenting to the reader that regardless of the trauma or heartache. There is always hope in God is a challenge I embrace within all my work."
Co-Authored Literary Works: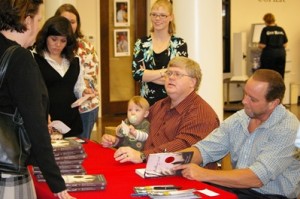 David's passion for historical fiction and psychology has fueled the research and co-authorship of the From the Brink Series with his longtime friend, Mark Grisham. The series consists of three works; Bedlam South, Wicked River, and Butcher's War.
"As an author, I draw on real life experiences with impoverished people, desperate and longing for a better life, drawn to the assurance and hope than can only be found in Christ."
 Additional Literary Works:
David is currently working on The Shephet Trilogy, a gritty and somewhat fearsome chronicle of supernatural warfare and its psychological impact on the lives of everyday people. Each book is set in the hedonistic, "free love" era of the 1970's, and draws on the authors' knowledge of both Christian theology and history. Interwoven in the multifaceted struggles of the characters is the hope and assurance of God's unfailing redemption. From desperation to deliverance, regardless of the depth of depravity or mental illness, no one is beyond the love and forgiveness of the Redeemer. The Shephet Trilogy reveals through courage and the sacrifice of their brethren, the survivors can find freedom and deliverance in God.