Sep, 20, 2014
Comments Off

on This Too Shall Pass
"To everything there is a season, a time for every purpose under heaven and earth" (Ecclesiastes 3:1).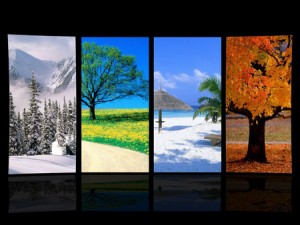 I love this passage. It reminds me that all of creation cries out that there is a God, and all of creation is controlled by the seasons that God creates. From cold to hot, from life to death, everything in nature has a season. And everything in nature has a purpose.
The same is true with our lives as well. We all encounter seasons of change. I'm reminded of the phrase, "this too shall pass." No matter what season we are in, it will usually transition (pass) into something else. It is during those seasons of difficulty in our lives that our faith is tested more than ever.
Do you have the faith to trust God to carry you through the difficult season of life you are currently experiencing? Are you willing to trust God with the outcome, even though you don't understand the purpose in the suffering?
For example, we've all heard well meaning people try to explain away and define the purpose of a heartache or loss with Christian sounding antidotes'. I once had a client who passed away and one of his family members said to me, "well, I guess God needed a bass player in heaven." Don't get me wrong, my client was a successful businessman, a good husband, and a good father, but a good bass player? Let's be honest.
You see, the antidote was well meant, but not based in the reality that "to everything there is a season, a time for every purpose under heaven and earth." From the beginning of his life to the end, as with all of us, the bass players days were numbered.
The difficulty is in accepting the reality of the heartache left behind when a season has ended and we don't truly understand the purpose of it all. I have learned through the sorrow and heartache in my own life that sometimes, we must accept that the "reason" for a heartache is beyond our understanding. That is where faith comes in.
It is comforting to know that God loves us so much, that we do not have to understand "every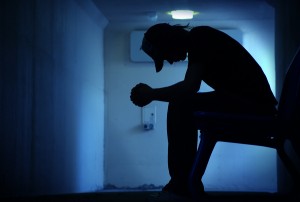 purpose under heaven and earth." I can trust God to make a way, when there truly seems to be no way. I have no greater responsibility than to trust God, and to walk by faith. Because "faith is the substance of things hoped for, the evidence of things not yet seen" (Hebrews 11:1).
We all have purpose and we all have a God size plan for our lives, uniquely designed to fit us body, soul, and spirit. The challenge is to accept the defeat with the victory and the heartache with the hope that can only be found in Christ Jesus.
David R. Donaldson, Ph.D.