Dec, 27, 2014
Comments Off

on Let it Go !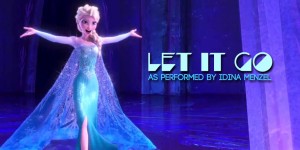 Having watched the movie frozen, over and over and over with my grandsons recently.  The phrase "let it go" brings a smile as I think of Elsa being released, freed from her inner struggles to live an abundant life.  It really sounds so easy and the song really sticks in your head (c'mon, you know you hear it too)!
But for many of us, the real world is not that simple.  The true difficulty in healing lies within our ability to let it go.  A New Year can mark a new beginning, but only if we are truly willing to let it go.
Did you fail yourself or your loved ones this past year? Ask for forgiveness, reconcile to the best of your ability, and then let it go.  And don't waste time trying to repair your reputation.  People are going to believe what they choose to believe, regardless of the facts.  Our reputation is never what we think it is anyway.  People murmur and gossip because those stories are so much more interesting that the truth. Remember, we all sin and fall short of the glory of God, so let it go.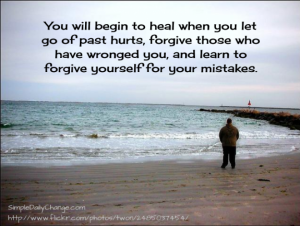 "Not that I have already attained, or am already perfected; but I press on, that I may lay hold of that for which Christ Jesus has also laid hold of me. Brethren, I do not count myself to have apprehended; but one thing I do, forgetting those things which are behind and reaching forward to those things which are ahead. I press toward the goal for the prize of the upward call of God in Christ Jesus." (Philippians 3:12)
Instead, focus on your character.  Seek God's direction for a new path in your life.  Commit yourself to the things you know that please God.  Work hard to restore relationships that matter to you and to God. You see, your character is the only thing that matters because it is how God see's you.  Commit 2015 to a year of building character . . . Godly character.
Did you lose someone and the pain seems unbearable at times?  Give yourself time to heal, and not according to the worlds idea of grieving.  Seek Godly counsel.  When a loved one dies, they are propelled into our future.  We will see them again, but not by focusing our grief in the past.  Instead, mourn in the present with the hope of being reunited in the future.  We move forward because it is the hope we have in Jesus Christ that we will one day see them again.
From financial hardships to grief that envelopes us like a dark black cloud.  Life is not supposed to hurt this much . . . or is it?   So many times in counseling, I hear the overflow of a broken heart crying out to a silent God because they do not honestly believe that they will ever find joy again, but they will, in time.
You see, God is not silent, at least not in the way we imagine. God is reverent. Precious in the sight of the Lord is the death of His saints (Psalms 116:15).  I imagine it is similar to the respect we show a passing funeral procession or the silent awe of a graveside service, only far greater.  God is not silent because all of creation cries out that there is a God in heaven.
In the most tragic moments of life, God is there.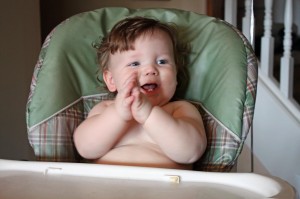 In the smile of a little child or the unexpected act of kindness from a friend. When we let it go, we are free to hear Him in the rustling of the leaves or the sound of the wind through the trees.  God is not silent, you just need to stop, be still, and listen.
2014 was one of the most difficult years of my life. So many changes, so much disappointment, and all the while trying to help others through their own personal tragedies left me drained beyond anything I ever thought I could bear.  A seemingly endless series of setbacks, having to let it go over and over again.  But through it all, when life was dark and tears flowed like a river, God was there.
To let it go is the only way I know to truly, truly give our hurt, our pain, and our lives back to God.  We won't always get the answers we are looking for, but I believe with all my heart. God is with us. If we are willing to let it go, God gives us the strength to carry on another day.  And one day soon, joy will come in the morning.
I prayed this blessing over my children and my grandsons when they were born and it seems fitting now as we prepare for a new year, a new season in Christ. To pray this blessing over you as well. "May the Lord bless you and keep you; May the Lord make His face shine upon you and be gracious unto you. May the Lord life up His countenance upon you, and give you peace" (Numbers 6:24-26).
Have a blessed New Year!