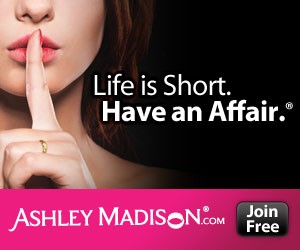 I've heard so many comments from my clients lately about the Ashley Madison site being hacked that I felt it was time to respond.  For the uninformed, this is a website that boasts; for married dating and discrete affairs. And their infamous tag line is even a registered trademark. Life is short, have an affair.
In a recent late night session, one of my clients complained, "I will sue the site (Ashley Madison) and the hacker if any of my personal information gets sent to my husband or to my Facebook friends.  What I do in private is my business and this is an invasion of privacy.  I paid good money to keep my affairs secret and the site is responsible for whatever happens to my marriage—it won't be my fault!"
"Really," I replied, "Not your fault? I wonder how many others share your same fear of discovery?"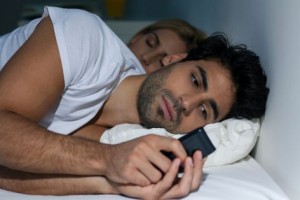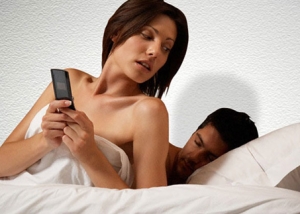 She shrugged, "I don't know.  There are over 33 million members.  That's a lot of money going to the site every month to keep our identities secret.  They have a legal responsibility to protect us!"
"Are any of these people you meet from around here?" I asked.
    "Most of the time, yes. But I also check in when I travel. I travel a lot with my job."
    "Have you ever stopped to think," I added.  "At least 33 million men and women are at home, taking care of their children and trying their best to make a life for their family, and they don't even know their spouses are committing adultery?"
    "It's not adultery," she fumed.  "It's just an affair. Its only sex and most of the time it's a one-time deal, you know, for stress relief.  Life is short and I deserve to be happy!  It's not like anyone is falling in love."
I sighed and asked, "If it's not adultery . . . then why do you care if your husband finds out?"
    "So I guess you think you are right and 33 million people are wrong—that kinda makes you a hypocrite, doesn't it Doc?"
I didn't argue her point, there was no need. Her selfish desires far exceeded her love for God, husband, her children or anything else. She had justified her lifestyle and refused to hear anything else. "Adultery occurs in the head, long before it occurs in the bed (Chuck Swindoll)."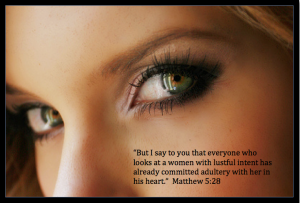 I believe adultery is a spiritual cancer that is promoted by our government, romanticized by the media, and far too often ignored from the pulpit.  It is a blight on our community that exploits the very worst in human behavior.  Adultery encompasses betrayal, deceit, lust, fantasy, revenge, addiction, pornography, perversion, self-degradation, and ultimately shattered lives and broken homes.
"Let no one say when he is tempted, 'I am tempted by God'; for God cannot be tempted by evil, nor does He Himself tempt anyone.  But each one is tempted when he is drawn away by his own desires and enticed.  Then, when desire has conceived, it gives birth to sin; and sin, when it is full-grown, brings forth death (James 1:15)."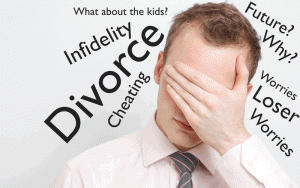 In a very real way, adultery results in death, the death of a marriage covenant. A covenant sanctified by God and witnessed by everyone we love. For every person that commits adultery, at least a dozen lives are sacrificed on an insatiable alter of lust and betrayal.
I've seen clients suffer the anguish and heartache adultery brings.  The way it tears a family apart.  The spiritual scars that grips the spirit and the fear that makes your pulse race as you struggle to retain your sanity in the midst of the crisis. The anxiety and physical pain of aching bones and muscles that cry out to flee or fight, to face this unknown assailant who has ravaged our home and laid waste to a lifetime of precious memories.
They desperately resist an overwhelming desire to seek revenge, to wound the adulterer and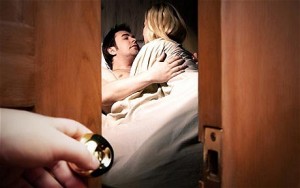 their partner.  To make them hurt so that in some real way, they could experience first-hand the unquenchable pain they have inflicted on their innocent victims.  Fight or flight . . . divorce or counseling . . .  In the aftermath of adultery, everyone affected by the betrayal begs God for answers and relief in one way or another.
I've shed tears with hundreds of clients over the years and my heart ached as I looked into the grief stricken eyes of the spouse and their children.  Each one desperate for hope, each precious life shattered by a sin they didn't commit and a betrayal no one deserves.  I've also watched the anguished tears of the adulterer who sees the pain in the eyes of their loved ones, and now for the first time ever. Realizes just how devastating their betrayal has been to the people they love.
In a fleeting moment, in the twinkling of an eye, everything you ever believed is shattered and a lifetime covenant with God now hangs in the balance. In that precise moment you will discover above all else what you truly, truly believe. At that moment you will cry out to heaven and ask.
"Who is Jesus Christ to me?"  I believe from the depths of my soul. There is hope in Christ Jesus. Your answer to this question should determine the course of action you take. Within the answer to this single question lies the only real hope any of us have for redemption.
In my counseling, I have seen a man leave his boyfriend and return to his wife and family. I have seen a woman flee from her lover and cling to her husband. And I have seen the bondage of sexual addiction broken in the name and authority of Jesus Christ.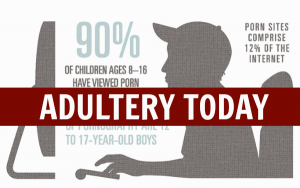 If you have committed adultery . . . there is hope for you. If you have been betrayed by adultery . . . there is hope for you too. "As long as there is a God in heaven, there is hope (Billy Graham)."
I once heard a preacher say, "If you go through a heartache alone in the body of Christ, it's because you choose too." Don't choose to face this tragedy alone and stop believing the lies you hear that tell you all hope is lost and this is a pain that can never be healed.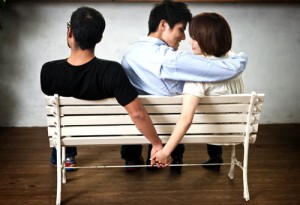 Please understand my heart. I'm not saying restoring a marriage or relationship torn asunder by adultery will be easy. It won't be. Honestly, it will be the hardest thing you ever do to truly forgive and allow God to heal your wounds and mend a shattered heart.  Before you give up, ask yourself this one question, "is my marriage, my family, and my faith in God enough for me to try to save this marriage?" Only you can answer this, so don't listen to the world or your friends. Be still, be quiet, and listen to what God says to your heart.
Not everyone can restore a broken home, but for those who succeed. You will emerge with the confidence that you can truly "do all things through Christ who strengthens me (Philippians 4:13)." Your family will be stronger and your marriage will have earned the scars of honor that only come from persevering until victory in Christ Jesus our Lord.
After seventeen years of dedicating my life to reconciling marriages and families back to Christ, I have learned. There is nothing impossible for God!
David R. Donaldson, Ph.D.